New Year New Service
Cars are made to be fairly low-maintenance, which is a good thing because you don't have to worry about your car very often.  They still need maintenance, however, and because they don't need a lot of maintenance, that could make drivers forget about the things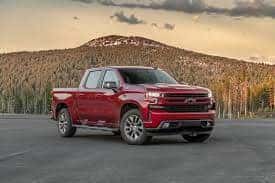 that are needed to keep their car running well.  At Chevy Gadsden, we do want to sell new cars, but we also want to keep your Chevrolet in good shape and running as long as you want to own it. As the new year approaches, it is a good time to consider how things are going, and how you might improve in the coming year. Taking better care of your car is a good thing that will save you money in the long run, and keep you happy and safe on the road throughout the year. A good place to start would be to get a multi-point inspection completed by our Team One Chevy Gadsden technicians. People often do this before going on a long trip, but it is a good idea at the beginning of the year.  Making sure everything is in good shape is a great way to have a good year of driving. Our multi-point inspection is free and includes:
Fluid levels
steering
suspension
wipers
exhaust system
undercarriage
belts and hoses
tires and brakes
Also, mention any other concerns you have when you bring your car in for this inspection, and our technicians will add it to the list and make sure everything is in good working order.
Learn from your owner's manual
Another good thing to do in the new year is to learn how to do some basic things yourself that could save your time and money, and come in handy if a problem happens on the road. Check your owners' manual, which has all the information you need for taking care of your Chevrolet from Chevy Gadsden. Your Chevrolet dealer knows your car better than anyone else with our factory-trained technicians, and we can help with any service you need. Still, it is a good idea to learn more about your car by reading the owner's manual and following instructions there. Here are some things you should know how to do for your car.
Changing the tires. This can be intimidating, but the instructions make it easier. Most people can learn to change a tire with the tools provided when they buy a car. In addition, examine your tires at least once per month. Check for uneven wear or excessive wear.
Keep up with your fluid levels, especially oil. Keeping fresh oil in your car is the most important thing you can do for your engine's health. Check your fluid levels once a month. You could learn to change the oil yourself or bring it to us to get it changed fast.
Learn to jump-start your car, and keep battery cables handy.
Learn to change your wiper blades.
Visually inspect your lights once a month.
Drive safely
A third thing to do in the near year is to pay more attention to driving safely. Modern cars have a lot of conveniences, and even those can get distracting. Distracted driving causes a lot of accidents and most of them could have been avoided. Driving has become very easy, just as maintenance has, and the downside of that is, you can easily be lulled into being careless as you drive. Cars are great machines and can take you anywhere, but a moment of carelessness can have some very bad results. Concentrating on driving safely is just as important as maintaining your car as far as getting the most out of the vehicle.
Consider a new car
If you have had your car for several years, it may be time to consider a new car at Chevy Gadsden. The winter months are a good time to test drive as many models as you like, since you may not be as busy with other things at this time of year. Used cars have a good trade-in value now, and it is a good time to consider making a trade. You can get a new start on maintenance as well if you start out with a new car.