Prepare for Tailgating This Season in Gadsden!
It's tailgate party time in Gadsden, AL! That means it's time to get your hatchback, truck, SUV, or whatever you're bringing to the party decked out for football-flavored fun. With a little servicing from our pro technicians at Chevrolet of Gadsden, or with a brand new or gently used set of wheels, you can be sure your vehicle will have everything you need at this year's football tailgate parties.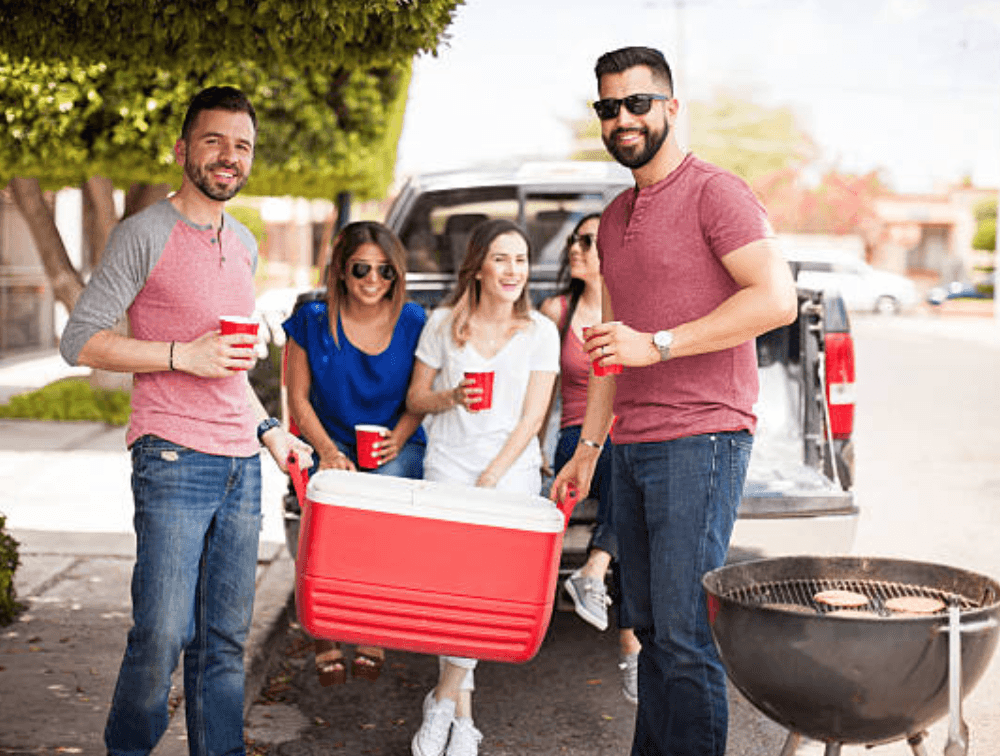 Everything You Need for Your Tailgate Party 
There's a long list of must-haves for a good tailgate party. Things like a portable grill, a pop-up changing room, foldable camping/beach tables, heated blankets, a good ice chest, and more. But what about the vehicle itself? Not to worry, the team here at Chevrolet of Gadsden has you covered.
Tailgate Ready Vehicle Service from Chevrolet of Gadsden
Having the right gear is up to you, but getting your vehicle in shape for the occasion- that's our job. You want your ride to look good, but you also want it to perform well and make it home at the end of the evening. Here are a few important service types that will help your ride to be tailgate party ready!
Certified Service: Professional grade care from trained and experienced technicians using state-of-the-art methods, technology, and OEM parts and products is a basic promise behind everything we do here. Our Certified Service experts will help you get ready for tailgate night with the finest work and customer service in the industry.
Multi-Point Vehicle Inspection: There's nothing wrong with being thorough, and thoroughness is what a multi-point inspection is all about. Our technicians will inspect all of the major functionality points, system conjunctions, and common failure points to ensure your ride is in tip-top shape for game day.
Tire Care & Sales: A good set of tires will get you to your destination reliably, but a great set of tires will get you there in style and comfort. We offer tire rotation, balancing, repairs, and wheel alignment as well as top-quality tire sales.
Oil Change & Tune-Up: The most important thing you can do for any conventional car or truck is to keep it on a regular schedule of oil changes. Give your chevy a new lease on life with a new oil filter, spark plug, and battery service as well as a few key adjustments to help it last longer and run more smoothly.
Battery Care & Sales: No matter how great your team does, and no matter how much fun you have on game night, it would certainly put a damper on things to have your battery fail. Our team does full battery care and sales, sometimes as a part of our full tune-up service, and sometimes just as needed. Sure, someone at the party will probably have jumper cables, but why bet on it?
Brake Service: No good list of vehicle maintenance services would be complete without brake service. Regular inspections and care will help ensure your breaks won't make that embarrassing grinding noise when you pull into the tailgate lot. But more importantly, it will help keep you, and everyone else on the road, safe along the way.
Great New & Used Chevrolet Vehicles for Tailgating
We think any Chevy vehicle could make a fair showing on game night. But some are more widely accepted as tailgating favorites by sports fans and our customers. Here are the top picks by the Gadsden Chevrolet family:
Silverado 1500
With its hard-to-beat 13,400 pounds of maximum carry capacity, the 2020 Silverado 1500 can handle any outdoor activity. With 89.1 cubic feet of cargo room and 4-door cab, there's no game night it can't handle.
Chevy Colorado
With a moderate amount of cargo room, 49.9 cubic feet to be exact, and as up to 7,700 pounds of towing capacity, the Colorado has been earned Popular Mechanic's Editor's Choice as the best off-roader. It will serve handsomely at the tailgate party with its 6-foot bed and 4-door cab.
To learn more about our new and pre-owned Chevy lineup, and hear our current list of specials, available parts list for interior and exterior customization – get in touch today!